Firstly, thank you so much for your support - not just during the election campaign, but over the past five years.
Together we have laid the foundations for a better future - and now, with a Conservative majority government, we must build on them.
We are on the brink of something special in our country.
We can make Britain a place where a good life is in reach for everyone who is willing to work and do the right thing.
Our manifesto is a manifesto for working people. 3 million apprenticeships. More help with childcare. Cutting taxes for 30 million people. Building more homes. Creating millions more jobs. And an in-out referendum on our future in Europe.
And as we conduct this vital work, we must ensure that we bring our country together. So we will govern as a party of one nation. One United Kingdom.
That means ensuring the recovery reaches all parts of our country; giving everyone a chance in life, no matter where they're from; and of course it means bringing together the different nations of our United Kingdom.
Five years ago, our country was in the grip of an economic crisis. Five years on, Britain is so much stronger.
But the real opportunities lie ahead. And I'm convinced that we can take these islands, with our proud history, and build an even prouder future.
So if you're not already a Member, please join the Conservatives today - and together, we can make Great Britain greater still.
Thank you,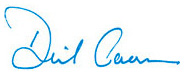 David Cameron